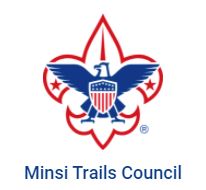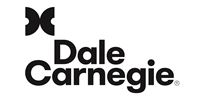 The Sam Iorio Dale Carnegie Course for Eagle Scouts of Minsi Trails Council
Minsi Trails Council Eagle Scouts and Life Scouts,
Through a generous donor, we are excited to once again offer this world-famous leadership development opportunity to Minsi Trails Scouts who have achieved the Eagle Scout Rank and "soon to be" Eagle Scouts.
Your personality, behaviors and beliefs are what make you you, but they can also play a role in holding you back, especially when fear and uncertainty get the best of you. At Dale Carnegie, we help you see yourself in a whole new light, building courage and confidence as we polish the unique strengths that help you achieve more in every part of your life.
Today, the world is more complex, competitive, and demanding than ever before. You often need to balance school, work, and relationships while at the same time, working and planning for your future.
The Dale Carnegie Course® will help you to improve your human relations skills. You'll develop more effective communication skills and be better equipped to perform as a persuasive communicator, problem-solver, and focused leader. What's more, you develop a take-charge attitude to initiate with confidence and enthusiasm and better able to cope with the pressure and stress you face today.
Five Key areas that are critical for future success:
Building Self-Confidence
Enhancing Communication Skills
Interpersonal Skill Development
Teamwork and Leadership Skills
Effective Attitude Management
Download the Dale Carnegie Course Overview Here
Are you ready to discover skills that last a lifetime?
10-session program starting in 2024
March 11 6:00pm – 8:00pm, Kick Off Session Virtual
March 25 6:00pm – 9:30pm Session 1, In-person
April 1 6:00pm – 9:30pm Session 2, In-person
April 8 6:00pm – 9:30pm Session 3, In-person
April 15 6:00pm – 9:30pm Session 4, In-person
April 22 6:00pm – 9:30pm Session 5, In-person
April 29 6:00pm – 9:30pm Session 6, In-person
May 6 6:00pm – 9:30pm Session 7, In-person
May 13 6:00pm - 9:30pm Session 8, In-person
June 10 6:00pm – 8:00pm Impact sustainment, Virtual
Physical training to be conducted at the Minsi Trails Council Service Center, 991 Postal Road, Allentown, Pa large conference room.
Graduation Requirements – To receive your certificate of completion and apply for college credits you must complete 7 out of 8 sessions. The American Council on Education (ACE) recommends colleges and universities approve 2 college credits for this program.
Who is Eligible?
Minsi Trails Council current Life and Eagle Scouts.
This course is limited and will only accept those willing to make the full commitment.
Overall Cost?
All participants will be registered in Exploring Post #502 at no charge to the Life Scout and Eagle Scout
Course fees $2200 per person, will be covered by our generous donor.
How do I go about submitting an application to be selected?
Minsi Trails Council Life and Eagle Scouts will respond to a survey of questions within the application process.
Applicants responses and personal commitment will be weighted heavily in the selection process.
Submission of application alone does not guarantee eligibility or guarantee a spot.
Applications due now
The Dale Carnegie team will select the participants, communicate the details of the program to participants, and facilitate the overall program at the Minsi Trails Council Service Center.
Accepted Minsi Trails Council Eagle Scouts and "soon to be" Eagle Scouts will be notified by the Dale Carnegie Team.
To register: