Internet Advancement
New Internet Advancement 2.0 Platform & Report
Effective May 24, 2019, a new Internet Advancement 2.0 platform is available for unit members in Key 3, Key 3 delegate, or Unit Advancement Chair Roles by using their my.scouting account at Scoutbook.Scouting.org.
As a result of this change, a new version of the Advancement Report, which unit leaders are asked to download and take to Scout Shops when purchasing advancements, will use the new format shown below.
For more information, visit Internet Advancement 2.0 documentation at: help.scoutbook.com
Please note the older Internet Advancement platform will remain active for two weeks as users transition to the new version.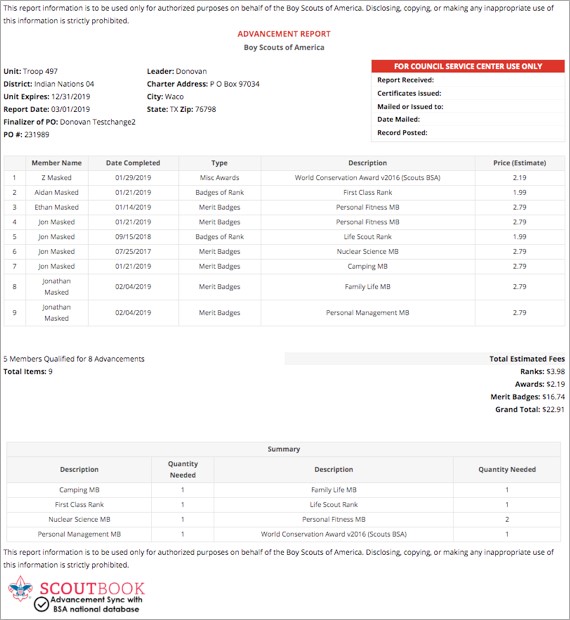 Submitting a Report
Access the Internet Advancement Website (This will open a new window)